Today, November 18, is Ded Moroz's birthday! Now, you might think that Ded Moroz (Grandfather Frost) is just your familiar Santa Claus in a blue coat, but in fact he is a powerful pagan god who just softened up a bit over the years.
Santa Claus and Ded Moroz have several superficial similarities: they're old white men with long white beards, wearing heavy coats with white trim, giving out presents to the good little children (and often impersonated by the children's parents). Given how much Russian New Year's traditions have borrowed from the Western concept of Christmas, this apparent similarity comes as no surprise. Nonetheless, Ded Moroz has a few distinctly Russian qualities, above and beyond the color of his coat.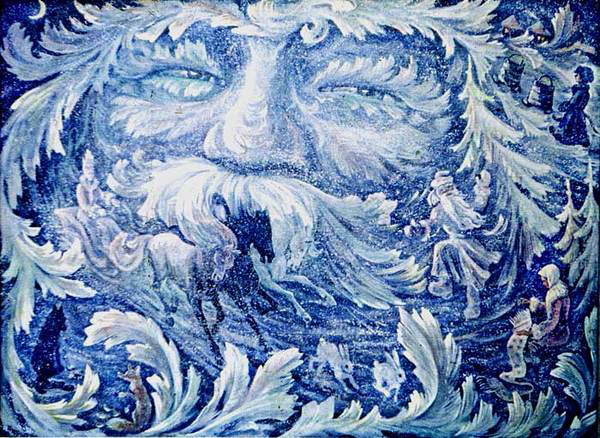 1. Unholy origins: Centuries ago, Ded Moroz went by the name Morozko, a powerful and cruel god of frost and ice, married to the equally unforgiving Winter. He could freeze people and landscapes at will, including entire invading armies. In some tellings, he was capricious and unpredictable, and the newly established Russian Orthodox Church attempted to brand him as a demon, along with the other pagan gods. However, his more lasting image was of a wise and impartial old man, someone who would give everyone a second change and only freeze them if they persisted in their ways.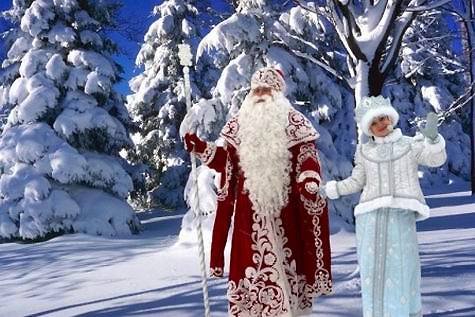 2. Family matters: Santa Claus has his Mrs. Claus; Ded Moroz has a granddaughter, Snegurochka (from sneg, 'snow'). As far as we know, Mrs. Claus is flesh and blood, but Snegurochka is made of snow, with predictable consequences. Before her association with Ded Moroz, she appeared in several Russian fairy tales, each of which ended with her melting.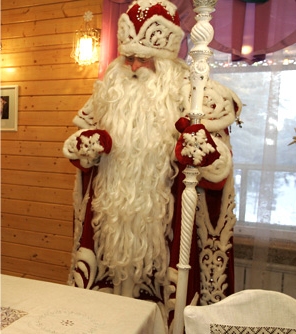 3. Attire: As mentioned above, Ded Moroz can sometimes appear in blue, or even white. But that's not the main difference. In his clothing Ded Moroz is meant to look like a Russian nobleman from before Russia's Westernization. His coat is not just trimmed in white: it is often richly embroidered with white or gold designs. A traditional fur-trimmed cap and felt boots complete the picture – don't expect to see Ded Moroz in a Santa hat.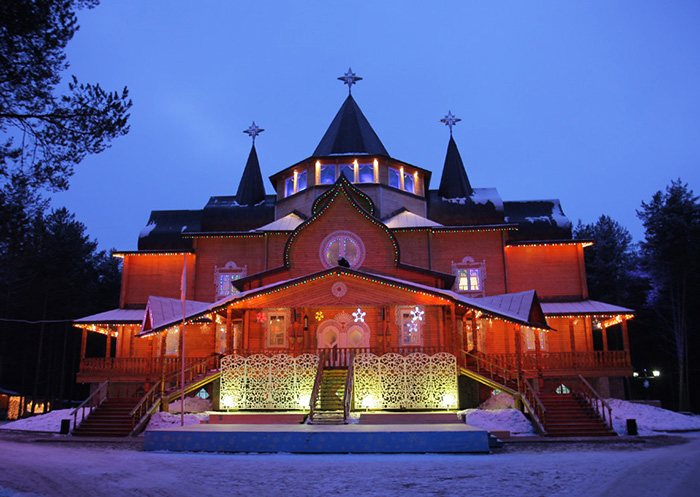 4. Housekeeping: While we all know that Santa Claus lives at the North Pole, we don't know exactly where: every country that borders the Arctic Ocean claims a location or postal address for Santa's workshop. Ded Moroz, on the other hand, is very easy to locate: his house is located in Velikiy Ustyug, a few hours north of Moscow.
5. Transportation: You may be asking, where are the reindeer? Like a real Russian aristocrat, Ded Moroz rides in a troika – a sleigh pulled by a trio of three white horses representing the three months of winter.
Image credits: flickr.com, supercook.ru, souzspb.com
Source: https://russianlife.com/stories/online/grandfather-frost-more-than-just-santa-claus/
Contact us by phone or email today with any queries, to book, or for excellent rates and service on add-ons to your trip.